Duplex & Super Duplex Shim
Top Duplex Steel Shim Manufacturer, Super Duplex Steel Shim, Duplex Stainless Steel Shim, Duplex Steel 2205 Shim Supplier, Super Duplex Steel 2507 Embossed Shim Stockist, Duplex Steel 2205  Finish Shim Exporter
Hot Rolled Super Duplex Steel Shims Stockist, Cold Rolled Duplex Steel Exporter, Hot Rolled 2205 Duplex Steel Shim, Super Duplex Steel 2507 Shim Sheets manufacturer, Flat Duplex & Super Duplex Steel Shims Supplier
We at Sonic Steel are constantly improving our processes to achieve a high degree of performance to produce top quality Duplex Steel Shim and Super Duplex Steel Shim. Both these SS Shim are available in different dimensions, material-grade, types, forms, and specifications. With the use of high-quality raw materials and modern manufacturing techniques, we produced these shims and deliver worldwide.
Super Duplex 2507 Shim contains high molybdenum, chromium, and nitrogen content, which provides excellent pitting and crevice corrosion. We developed this shim to operate in highly corrosive environments. Other than this, UNS S32507 Super Duplex Shim offers good welding and high mechanical strength properties. Our modern manufacturing units produced all these shims as per international standards.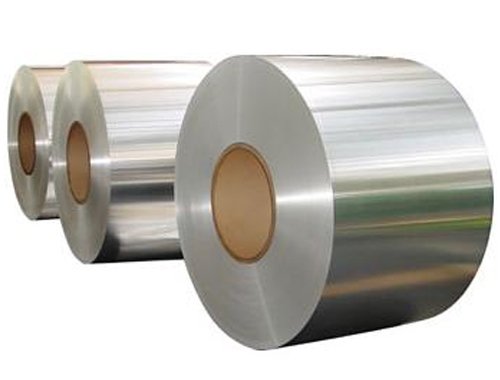 Duplex Steel 2205 Shim is extremely corrosion resistant and works hardening product. After the number of modifications done on the S31803 grade, we get UNS S32205 Duplex Steel Shim. Our high-quality Duplex & Super Duplex Steel Shim is more popular due to their features like compact design approved quality and ease in handling.
Both types of shims are extensively used in various industrial applications including ceiling, building, curtains walls, refrigeration, and air conditioning, etc. We also offer these shims in standard and customized dimensions as per customer request. Please Contact Us to request your customized Super Duplex Steel Shim.
Latest Price of Duplex & Super Duplex Steel Shim in India, Duplex Steel Shims in Brazil, Super Duplex Steel Shim in Singapore, 2205 Duplex Steel Shim Supplier in UK, Decorative Super Duplex Steel Shims, Duplex Steel Diamond Shims, Super Duplex Steel 2507 Finish Shims Manufacturer
Duplex & Super Duplex Shim Specifications:
| | |
| --- | --- |
| Grades | Duplex 2205 – S31803 / S32205, Super Duplex 2507 – S32750/ S32760 |
| Thickness | 0.3mm – 40mm |
| Width | 2 mm – 100 mm |
| Length | AS PER CUSTOMER'S REQUIREMENT |
| Type of Material | Duper & Super Duplex SOFT, DEEP DRAW, EXTRA DEEP DRAW, QUARTER HARD, HALF HARD, FULL HARD. |
| Finish | NO.1, 2B, 2D, 2H, 2R, No.4, HAIRLINE, SCOTCH BRITE, SATIN FINISH, NO.8, BA. |
| Make | JINDAL STAINLESS STEEL, BAHRU, POSCO KOREA, POSCO THAINOX, COLUMBUS, ACERINOX, APERAM, TISCO, NISSHIN, NIPPON AND MANY MORE MILLS. |
Duplex & Super Duplex Shim Updated Price List:
Request the latest Duplex & Super Duplex Shim List. Please click on the request a quote button or click here to request the updated price list and ready stock information along with your requirement. Sonic Steel maintains stock of all standard items and can export them at the best price for Duplex & Super Duplex Shim.
Exporting Duplex & Super Duplex Shim to following countries
Afghanistan, Albania, Andorra, Austria, Bahrain, Bangladesh, Bhutan, Brunei, Belarus, Belgium, Bulgaria, Cambodia, China, Cyprus, Croatia, Czech Republic, Denmark, Estonia, Egypt, Finland, France, Germany, Greece, Georgia, Hungary, Iceland, Ireland, Italy, Indonesia, Iran, Iraq, Israel, Japan, Jordan, Kazakhstan, Kuwait, Kyrgyzstan, Lebanon, Latvia, Latin America, Liechtenstein, Lithuania, Luxembourg, Malta, Moldova, Monaco, Malaysia, Maldives, Mongolia, Myanmar (Burma), Nepal, North Korea, Netherlands, Norway, Oman, Poland, Portugal, Pakistan, Palestine, Philippines, Qatar, Russia, Romania, Russia, San Marino, Serbia and Montenegro, Slovakia, Slovenia, Spain, Sweden, Switzerland, Saudi Arabia, Singapore, South Korea, South Africa, Sri Lanka, Syria, Taiwan, Tanzania, Tajikistan, Thailand, Turkey, Turkmenistan, Ukraine, United Kingdom, United Arab Emirates (UAE), Uzbekistan, Vietnam, Yemen
High Nickel Shim supplier in the following cities
Mumbai, Delhi, Kolkata, Chennai, Bengaluru, Hyderabad, Ahmadabad, Pune, Surat, Jaipur, Kanpur, Lucknow, Nagpur, Ghaziabad, Indore, Coimbatore, Kochi, Patna, Kozhikode, Bhopal, Thrissur, Vadodara, Agra, Malappuram, Thiruvananthapuram, Kannur, Ludhiana, Nashik, Vijayawada, Madurai, Varanasi, Meerut, Faridabad, Rajkot, Jamshedpur, Srinagar, Jabalpur, Asansol, Vasai Virar City, Allahabad, Dhanbad, Aurangabad, Amritsar, Jodhpur, Ranchi, Raipur, Kollam, Gwalior, Durg-Bhilainagar, Chandigarh, Tiruchirappalli, Kota
Industries and applications where our High Nickel Shim is used.
Chemicals, Petrochemicals, Oil & Natural Gas Organization, Fats, Fertilizers, Sugar Mills & Distilleries, Cement Industries, Ship Builders, Paper Industries, Pumps, Automation, Paints, Steel Industries, etc.
Other Shim
Products List
Need Help?
Please Feel Free To Contact Us. We Will Get Back To You With 1-2 Business Days.
sales@sonicsteels.com
+91-9920964999