316 Stainless Steel Strips
ASTM A240 Stainless Steel 316 Strips Supplier, Stainless Steel UNS S31600 Strips Manufacturer, Stainless Steel 316 Strip, UNS S31600 Stainless Steel Strips, ASTM A167 Stainless Steel 316 Strips, Stainless Steel 316 Strips, 316 Stainless Steel Strips, SS UNS S31600 Strips Exporter
Hot Rolled Stainless Steel Strips Stockist, Cold Rolled Stainless Steel Strips Exporter, Hot Rolled 316 Stainless Steel Strips, Stainless Steel 316 Strips manufacturer, ASTM A167 316 Stainless Steel Strips Supplier
As we are the most trusted manufacturer, supplier, exporter, and stockist of premium quality 316 Stainless Steel Strip all over the globe. Sonic Steel uses high-quality raw materials that are supplied by our most trusted vendors in the market and advanced technology; we manufacture these high-quality strips and delivered them worldwide.
Stainless Steel 316 Strip is nickel-chromium austenitic steel with the addition of molybdenum, which improves the overall corrosion resistance against chloride environments. The standard high-performance SS 316 Strip offers excellent forming and welding characteristics that will be used to manufacture these alloy products into various shapes. Apart from this, UNS S31600 Stainless Steel Strips does not require post-weld annealing.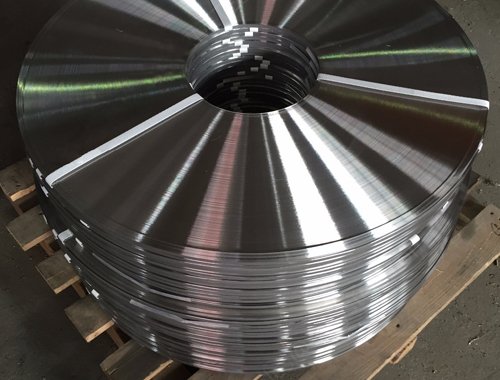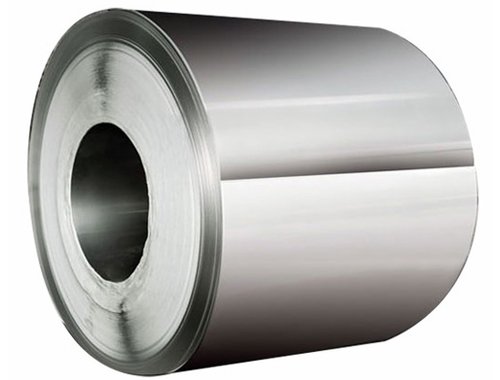 Hot Rolled Stainless Steel 316 Strips are fabricated using hot rolling, annealing and descaling process which improves the ductility, strength, and toughness of the strips. The Cold Rolled Stainless Steel 316 Strips are manufactured by cold rolling of billet or slabs and then quenched in water, offers excellent tensile strength. The offered SS 316 Strips are manufactured according to Indian as well as International standards.
Moreover, UNS S31600 Stainless Steel Strips are well demanded in food processing industries, shipbuilding, heat exchangers, chemical processing industries, pharmaceuticals, and petrochemical industries. Please Contact us today with your requirement, we also offer customized Stainless Steel Strips as per your drawing and specifications.
Stainless Steel 316 Strips in Brazil, Stainless Steel Strips in Singapore, Stainless Steel Strips Price, Stainless Steel Strips Coils, Stainless Steel UNS S31600 Strips for Door, Stainless Steel for Floor, Flat Stainless Steel Strip, Spring Stainless Steel Strip Manufacturer
316 Stainless Steel Strip Specifications:
| | |
| --- | --- |
| Grades | Stainless Steel J1, J2, J4, 201, 202, 301, 304, 304H, 304L , 309, 309S, 310, 310S, 316, 316L, 316TI, 321, 321H, 347, 409, 410, 410S, 420, 430, 441, 904L |
| Thickness | 0.02mm – 5.0mm |
| Width | 3.2mm – 1500mm |
| Length | AS PER CUSTOMER'S REQUIREMENT |
| Type of Material | STAINLESS STEEL SOFT, DEEP DRAW, EXTRA DEEP DRAW, QUARTER HARD, HALF HARD,FULL HARD. |
| Test Certificate | Yes. |
| Finish | NO.1, 2B, 2D, 2H, 2R, No.4, HAIRLINE, SCOTCH BRITE, SATIN FINISH, NO.8, BA. |
| Make | JINDAL, BAHRU, POSCO KOREA, POSCO THAINOX, COLUMBUS, ACERINOX, APERAM, TISCO, NISSHIN, NIPPON AND MANY MORE MILLS. |
Chemical Composition of Stainless Steel 316 Strip
C
Mn
Si
P
S
Cr
Mo
Ni
N
316
(S31600)
0.08
max
2.0
max
0.75
max
0.045
max
0.03
max
min: 16.0
max: 18.0
min: 2.0
max: 3.0
min: 10.0
max: 14.0
0.10
max
ASTM A240 SS 316 Strip Mechanical Properties
Grade
Tensile Strength
ksi (min)
Yield Strength
0.2% ksi (min)
Elongation %
Hardness (Brinell) MAX
Hardness
(Rockwell B) MAX
316
(S31600)
75
30
40
217
95
Stainless Steel 316 Strip Physical Properties
Density
lbm/in3
Thermal Conductivity
(BTU/h ft. °F)
Electrical
Resistivity
(in x 10-6)
Modulus of
Elasticity
(psi x 106
Coefficient of
Thermal Expansion
(in/in)/°F x 10-6
Specific Heat
(BTU/lb/°F)
Melting
Range (°F)
0.29 at 68°F
100.8 at 68 212°F
29.1 at 68°F
29
8.9 at 32 – 212°F
0.108 at 68°F
2500 to 2550
9.7 at 32 – 1000°F
0.116 at 200°F
11.1 at 32 – 1500°F
Equivalent Grades of 316 Stainless Steel Strip
| | | | | | | | |
| --- | --- | --- | --- | --- | --- | --- | --- |
| STANDARD | UNS | JIS | WERKSTOFF NR. | AFNOR | BS | GOST | EN |
| SS 316 | S31600 | SUS 316 | 1.4401 | Z7CND17‐11‐02 | 316S31 / 316S33 | – | X5CrNiMo17-12-2 / X3CrNiMo17-13-3 |
Stainless Steel 316 Strips Updated Price List:
Request the latest 316 Stainless Steel Strips List. Please click on the request a quote button or click here to request the updated price list and ready stock information along with your requirement. Sonic Steel maintains stock of all standard items and can export them at the best price for Stainless Steel 316 Strips.
Exporting 316 Stainless Steel Strips to following countries
Afghanistan, Albania, Andorra, Austria, Bahrain, Bangladesh, Bhutan, Brunei, Belarus, Belgium, Bulgaria, Cambodia, China, Cyprus, Croatia, Czech Republic, Denmark, Estonia, Egypt, Finland, France, Germany, Greece, Georgia, Hungary, Iceland, Ireland, Italy, Indonesia, Iran, Iraq, Israel, Japan, Jordan, Kazakhstan, Kuwait, Kyrgyzstan, Lebanon, Latvia, Latin America, Liechtenstein, Lithuania, Luxembourg, Malta, Moldova, Monaco, Malaysia, Maldives, Mongolia, Myanmar (Burma), Nepal, North Korea, Netherlands, Norway, Oman, Poland, Portugal, Pakistan, Palestine, Philippines, Qatar, Russia, Romania, Russia, San Marino, Serbia and Montenegro, Slovakia, Slovenia, Spain, Sweden, Switzerland, Saudi Arabia, Singapore, South Korea, South Africa, Sri Lanka, Syria, Taiwan, Tanzania, Tajikistan, Thailand, Turkey, Turkmenistan, Ukraine, United Kingdom, United Arab Emirates (UAE), Uzbekistan, Vietnam, Yemen
SS 316 Strip supplier in the following cities
Mumbai, Delhi, Kolkata, Chennai, Bengaluru, Hyderabad, Ahmadabad, Pune, Surat, Jaipur, Kanpur, Lucknow, Nagpur, Ghaziabad, Indore, Coimbatore, Kochi, Patna, Kozhikode, Bhopal, Thrissur, Vadodara, Agra, Malappuram, Thiruvananthapuram, Kannur, Ludhiana, Nashik, Vijayawada, Madurai, Varanasi, Meerut, Faridabad, Rajkot, Jamshedpur, Srinagar, Jabalpur, Asansol, Vasai Virar City, Allahabad, Dhanbad, Aurangabad, Amritsar, Jodhpur, Ranchi, Raipur, Kollam, Gwalior, Durg-Bhilainagar, Chandigarh, Tiruchirappalli, Kota
Industries and applications where our 316 SS Strip is used.
Chemicals, Petrochemicals, Oil & Natural Gas Organization, Fats, Fertilizers, Sugar Mills & Distilleries, Cement Industries, Ship Builders, Paper Industries, Pumps, Automation, Paints, Steel Industries, etc.
People Also Search.
Werkstoff Nr 1.4401 SS Strip retailer in Kolkata, Hot Rolled 316 Strip dealer in Thailand, Stainless Steel 316 Strip supplier in Oman, 316 Stainless Steel Strip manufacturer in Singapore, ASTM A167 316 Stainless Steel Strip dealer in sharjah, 316 Stainless Steel Strip retailer in Oman, Hot Rolled 316 Strip distributor in Thailand, 316 Stainless Steel Strip manufacturer in sharjah, Stainless Steel 316 Strip stockiest in Singapore, Strip trader in sharjah, ASTM A167 316 Stainless Steel Strip supplier in Qatar, ASTM A167 316 Stainless Steel Strip retailer in Qatar, Stainless Steel 316 Strip trader in Mumbai, Hot Rolled 316 Strip stockiest in Kolkata, Strip dealer in Malaysia, ASTM A240 Stainless Steel Strip manufacturer in Oman, ASTM A167 316 Stainless Steel Strip trader in Ahmedabad, ASTM A167 316 Stainless Steel Strip supplier in Ahmedabad, ASTM A167 316 Stainless Steel Strip supplier in Coimbatore, Werkstoff Nr 1.4401 SS Strip trader in Chennai.
S.S. Strip Grades
Other Strip
Products List
Need Help?
Please Feel Free To Contact Us. We Will Get Back To You With 1-2 Business Days.
sales@sonicsteels.com
+91-9920964999