301 Stainless Steel Shims
Most Prominent manufacturer of Stainless Steel Shims, SS 301 Shim, ASTM A240 Stainless Steel 301 Shims, UNS S30100 Stainless Steel Shim Supplier, Stainless Steel 301 Shim, SS UNS S30100 Shims, 301 Stainless Steel Shim Plate, SS 301 Polished Shim Stockist
Hot Rolled Stainless Steel 301 Shims Exporter, Cold Rolled Stainless Steel 301 Shims Stockist, Stainless Steel UNS S30100 Mirror Polish Shim, Stainless Steel 301 Shim Sheet, Stainless Steel 301 Shin Plate Manufacturer, SS 301 Shim Roll, 301 SS Shim Exporter in India
As many renowned manufacturer & supplier in a market, Sonic Steel kept ourselves engaged in various kinds of manufacturing, exporting, supplying the outstanding range of 301 Stainless Steel Shim that is broadly used in different fields of industries worldwide. We use high-quality raw materials and advanced machinery to manufacture SS 301 Shim.
Grade 301 Stainless Steel Shim contains 17% chromium and 7% nickel with a high tensile strength of up to 1800 Mpa. Austenitic Stainless Steel 301 Shim offers excellent corrosion resistance, high ductility, good tensile strength, and superior surface finish. These SS Shim can easily be welded using all types of resistance and fusion welding.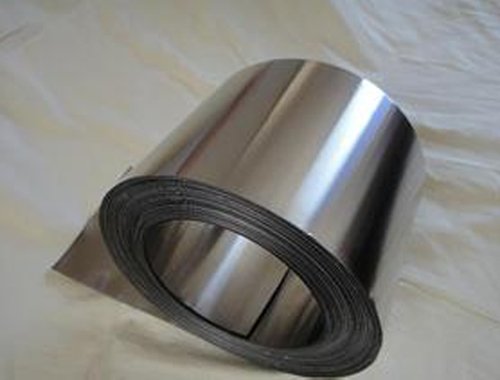 We have the largest stock of ASTM A240 Stainless Steel 301 Shim that includes Mirror Polished SS 301 Shims, SS Cladding Shim, Hot Rolled 301 Stainless Steel Shims, Cold Rolled Shims, Polished Stainless Steel 301 Shim, SS 301 Flat Shim and more. All these SS Shims are manufactured according to Indian as well as industrial standards such as ASTM, ASME, AISI, ANSI, BS, IS, DIN & JIS, etc.
Our premium quality UNS S30100 Stainless Steel Shims are used in several industries like air conditioning & refrigeration, cooking utensils, restaurant equipment, food packing, condensers and more. If you are looking to buy these SS UNS S30100 Shims then Contact Us today to get Free Quotations from Us.
Stainless Steel 301 Shim in Australia, Stainless Steel Shims in the UK, Stainless Steel 301 Shims in Europe Price, Stainless Steel 301 Shim Latest Price, Stainless Steel 301 Diamond Shim, SS 301 Decorative Shims Supplier
301 Stainless Steel Shim Specifications:
| | |
| --- | --- |
| Grades | Stainless Steel J1, J2, J4, 201, 202, 301, 304, 304H, 304L, 309, 309S, 310, 310S, 316, 316L, 316TI, 321, 321H, 347, 409, 410, 410S, 420, 430, 441, 904L |
| Thickness | 0.02mm – 5.0mm |
| Width | 3.2mm – 1500mm |
| Length | AS PER CUSTOMER'S REQUIREMENT |
| Type of Material | STAINLESS STEEL SOFT, DEEP DRAW, EXTRA DEEP DRAW, QUARTER HARD, HALF HARD, FULL HARD. |
| Finish | NO.1, 2B, 2D, 2H, 2R, No.4, HAIRLINE, SCOTCH BRITE, SATIN FINISH, NO.8, BA. |
| Make | JINDAL, BAHRU, POSCO KOREA, POSCO THAINOX, COLUMBUS, ACERINOX, APERAM, TISCO, NISSHIN, NIPPON AND MANY MORE MILLS. |
Chemical Composition of Stainless Steel 301 Shim
Element

Percent by Weight

Type 301 ANN

Carbon

0.150 maximum

Manganese

2.000 maximum

Phosphorus

0.045 maximum

Sulfur

0.030 maximum

Silicon

1.00 maximum

Chromium

16.00 – 18.00

Nickel

6.000 – 8.000

Nitrogen

0.10 maximum
Stainless Steel 301 Shim Physical Properties
Physical Property

Value

Density

0.2850 lb/in³ (7.88g/cm³)

Melting Range

2250-2950°F (1399-1421°C)

Specific Gravity

8.03

Modulus of Elasticity in Tension

28•106 psi (193 GPa)*

Temperature Range

Mean Coefficient of Thermal Expansion

°C

°F

cm/cm°C

in/in/°F

20-100

68-212

16.6·10-6

9.2·10-6

20-300

68-572

17.6·10-6

9.8·10-6

20-500

68-932

18.6·10-6

10.3·10-6

20-700

68-1292

19.5·10-6

10.8·10-6

20-871

68-1600

19.8·10-6

11.0·10-6
Equivalent Grades of 301 Stainless Steel Shim
| | | | | | | | |
| --- | --- | --- | --- | --- | --- | --- | --- |
| STANDARD | WERKSTOFF NR. | UNS | JIS | AFNOR | BS | GOST | EN |
| SS 301 | 1.4310 | S30100 | SUS 301 | – | – | – | – |
Stainless Steel 301 Shims Updated Price List:
Request the latest 301 Stainless Steel Shims List. Please click on the request a quote button or click here to request the updated price list and ready stock information along with your requirement. Sonic Steel maintains stock of all standard items and can export them at the best price for Stainless Steel 301 Shims.
Exporting 301 Stainless Steel Shims to following countries
Afghanistan, Albania, Andorra, Austria, Bahrain, Bangladesh, Bhutan, Brunei, Belarus, Belgium, Bulgaria, Cambodia, China, Cyprus, Croatia, Czech Republic, Denmark, Estonia, Egypt, Finland, France, Germany, Greece, Georgia, Hungary, Iceland, Ireland, Italy, Indonesia, Iran, Iraq, Israel, Japan, Jordan, Kazakhstan, Kuwait, Kyrgyzstan, Lebanon, Latvia, Latin America, Liechtenstein, Lithuania, Luxembourg, Malta, Moldova, Monaco, Malaysia, Maldives, Mongolia, Myanmar (Burma), Nepal, North Korea, Netherlands, Norway, Oman, Poland, Portugal, Pakistan, Palestine, Philippines, Qatar, Russia, Romania, Russia, San Marino, Serbia and Montenegro, Slovakia, Slovenia, Spain, Sweden, Switzerland, Saudi Arabia, Singapore, South Korea, South Africa, Sri Lanka, Syria, Taiwan, Tanzania, Tajikistan, Thailand, Turkey, Turkmenistan, Ukraine, United Kingdom, United Arab Emirates (UAE), Uzbekistan, Vietnam, Yemen
SS 301 Shim supplier in the following cities
Mumbai, Delhi, Kolkata, Chennai, Bengaluru, Hyderabad, Ahmadabad, Pune, Surat, Jaipur, Kanpur, Lucknow, Nagpur, Ghaziabad, Indore, Coimbatore, Kochi, Patna, Kozhikode, Bhopal, Thrissur, Vadodara, Agra, Malappuram, Thiruvananthapuram, Kannur, Ludhiana, Nashik, Vijayawada, Madurai, Varanasi, Meerut, Faridabad, Rajkot, Jamshedpur, Srinagar, Jabalpur, Asansol, Vasai Virar City, Allahabad, Dhanbad, Aurangabad, Amritsar, Jodhpur, Ranchi, Raipur, Kollam, Gwalior, Durg-Bhilainagar, Chandigarh, Tiruchirappalli, Kota
Industries and applications where our 301 SS Shim is used.
Chemicals, Petrochemicals, Oil & Natural Gas Organization, Fats, Fertilizers, Sugar Mills & Distilleries, Cement Industries, Ship Builders, Paper Industries, Pumps, Automation, Paints, Steel Industries, etc.
S.S. Shim Grades
Products List
Need Help?
Please Feel Free To Contact Us. We Will Get Back To You With 1-2 Business Days.
sales@sonicsteels.com
+91-9920964999